Target Input Generation Estimator (TIGER)
Target Input Generation Estimator (TIGER)
TIGER was developed to provide time-phased input data to PUMA. It allows analysts to generate realistic data flows for any force laydown to support a range of ISR analyses.
TIGER is a general-purpose track management tool which calculates a sequence of detection events for a given force laydown and search plan. The tool models track kinematics and sensor performance including dynamic search plans, complex sensor geometries, RF propagation, and allows for the scripting of platform actions.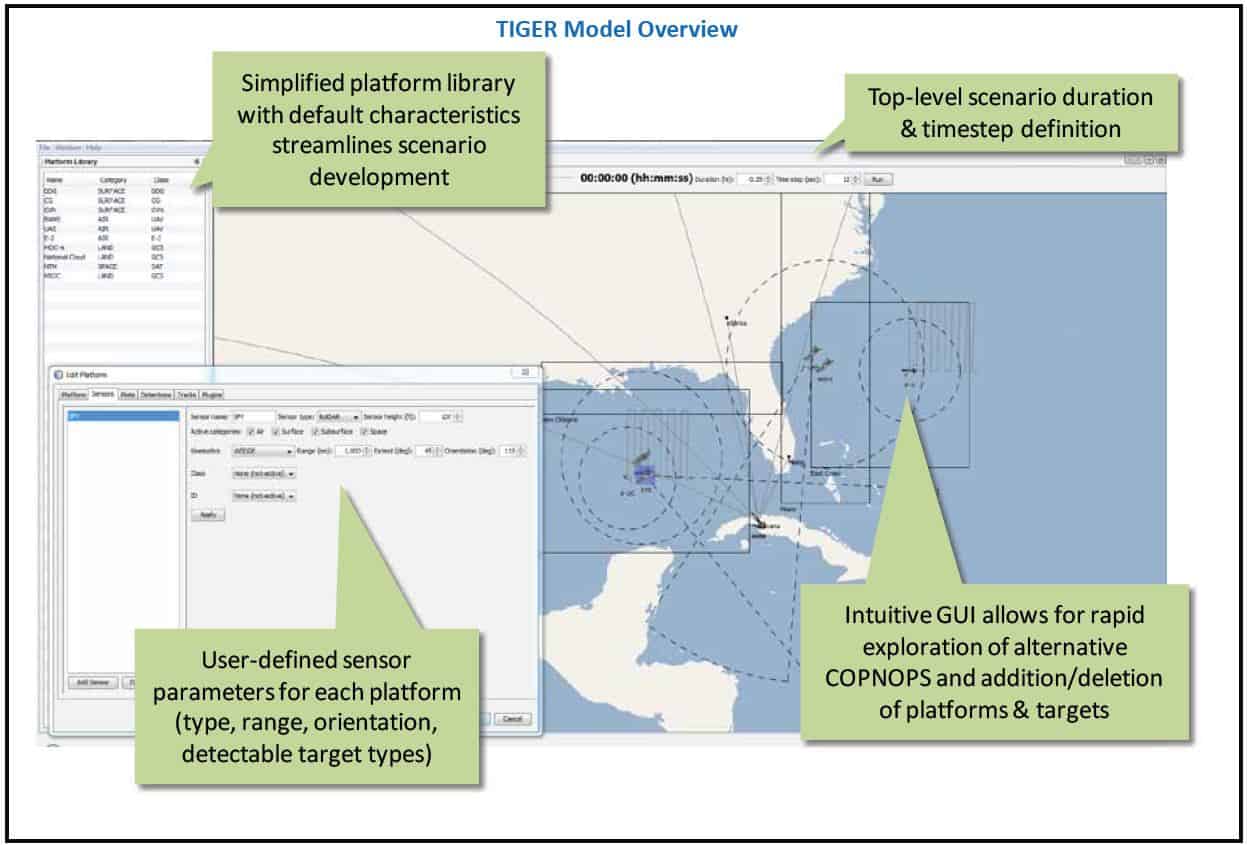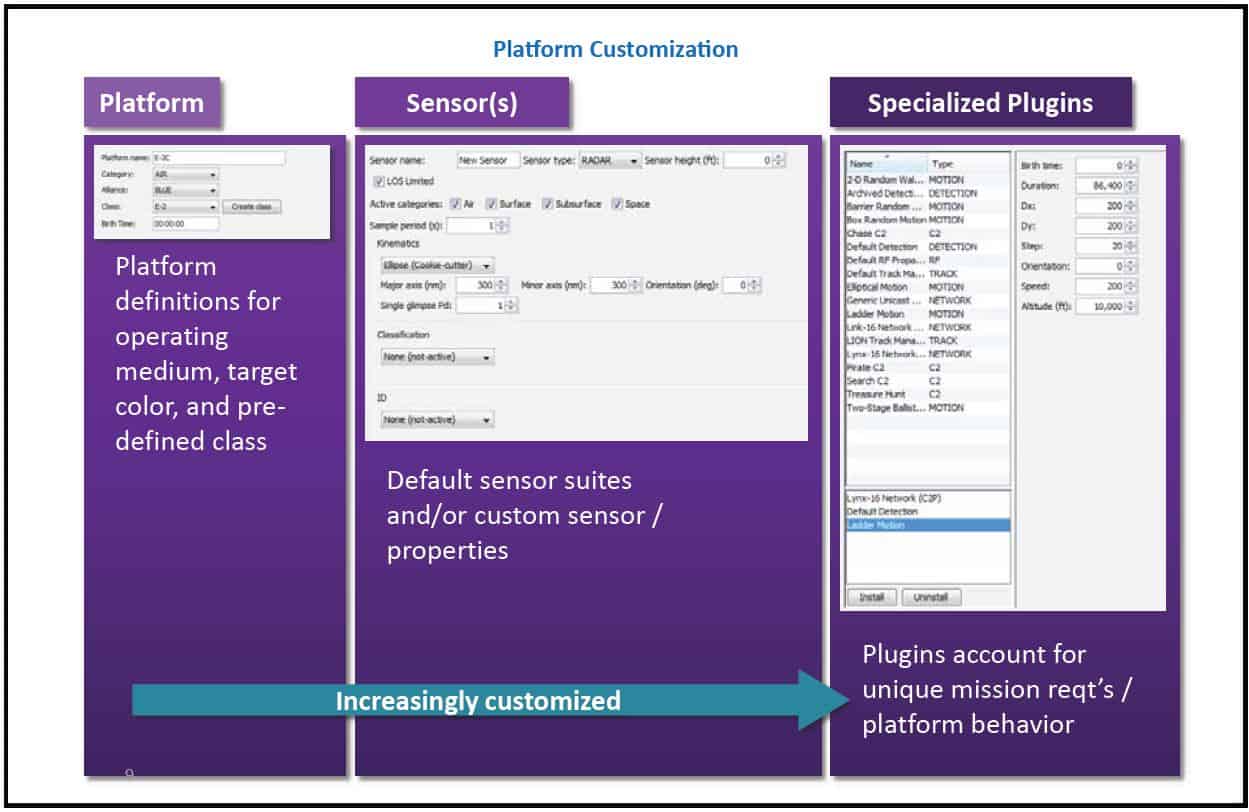 TIGER can be customized utilizing platform definitions, default sensor suites and plug-ins accounting for unique mission requirements.